Community Report 2017
Tools for School is committed to ensuring every child in the Alberta Capital Region has access to the supplies necessary to reach their full academic potential.
Together with community agencies, educational institutions, corporate supporters, the general public and the media we focus on one common goal – to provide backpacks filled with school supplies for students in Kindergarten through Grade 12 whose families have limited resources.
When students find it difficult to access the necessary tools to be successful in school, barriers to learning are created. This often limits a student's capacity to perform to the best of his/her ability in the classroom. In Edmonton, one in four students do not graduate from high school within five years.
Tools for School aims to reduce one known barrier preventing children and youth from successful learning and participation in school. Through the support of our community donors and corporate sponsors, we continue to meet a need of children and youth in our community.
The program continues to focus on developing increased awareness and building direct relationships with both public and private school boards.
The program will continue a strategic focus to prioritize distribution through school boards (public and private schools through the region serving as the primary distribution sites), contributing to best practices and program management that works to ensure availability of school supplies contributing to educational learning.
Measurable Outcomes
In 2016, the Tools for School program distributed 13,804 school kits with a fair market value of $677,420.14
The fair market value of each respective grade level backpack including supplies ranges from $46.80 to $59.57.
1,301 backpacks were distributed in May 2016 to students displaced by the Fort McMurray fire.
Market Value:
2016 average retail cost of suitable backpacks (not inclusive of school supplies):
K–6: $19.99
7–12: $24.99
Through donating money, supplies, purchasing a backpack, or volunteering to stuff backpacks with supplies at United Way's Community Corner, our community continues to make this program a success.
In 2016, 612 volunteers participated in 45 Days of Caring to build backpacks for Tools for School totalling 1,530 volunteer hours.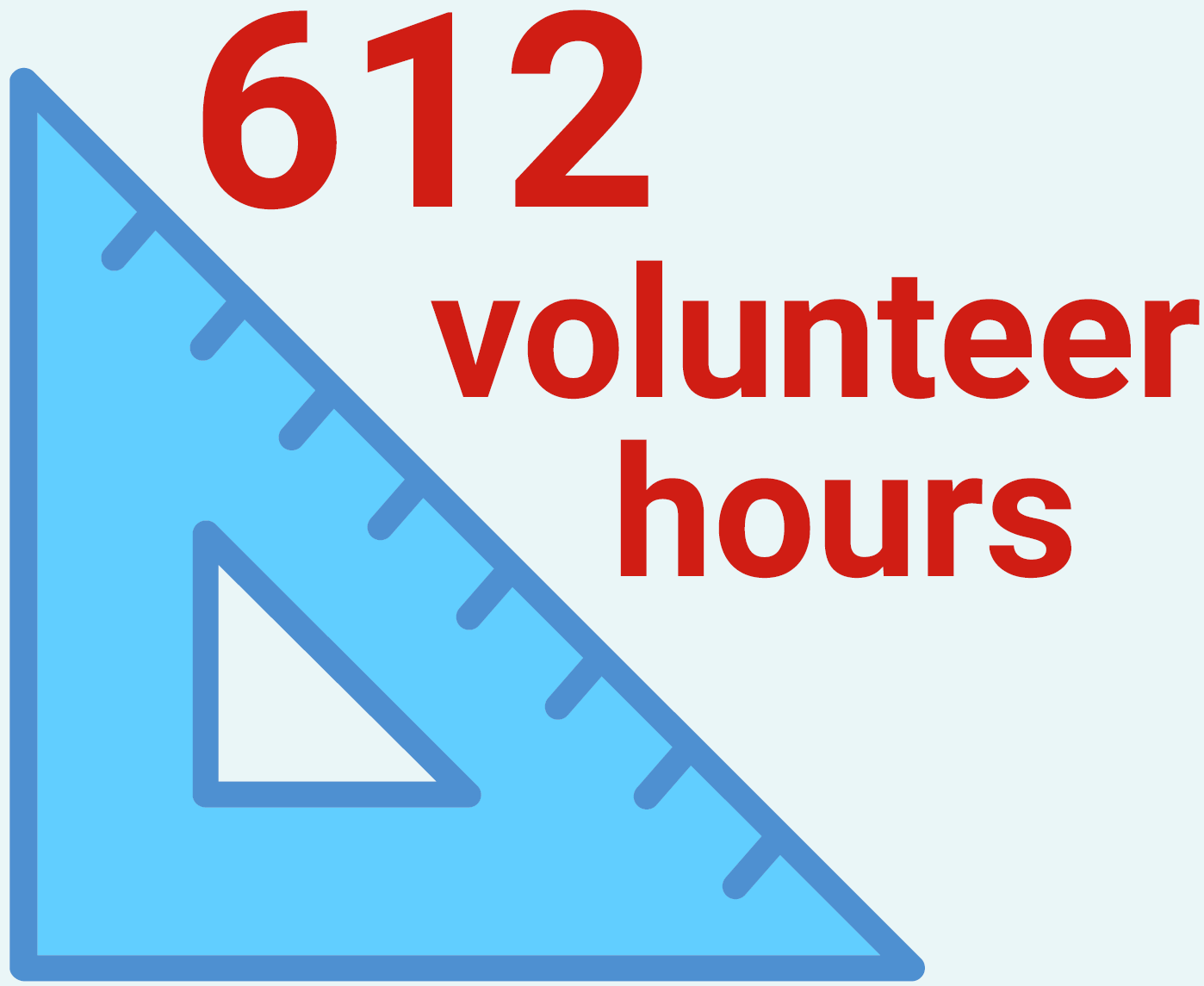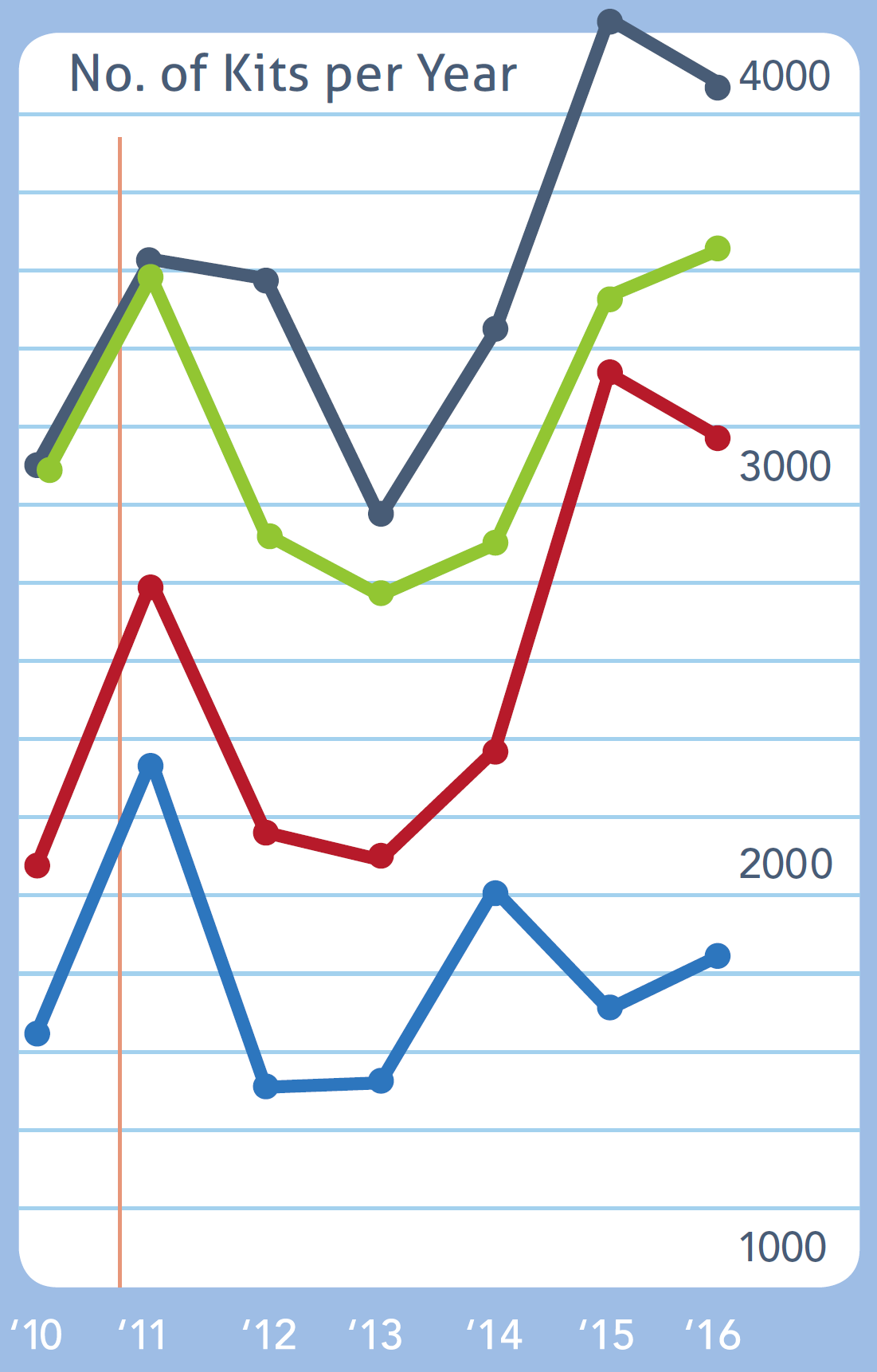 Community Volunteers
United Way, with community support, was able to meet all requests from school boards and critical requests from agencies for backpacks and supplies in 2016.
All school supplies donated and 100% of all monetary contributions to Tools for School are used by the program to create school kits.
Each year for the duration of the Tools for School campaign (July – September), Staples retail locations throughout the Capital Region accept point-of-purchase monetary donations to the program, and serve as the official in-kind collection site(s) of new school supply donations. In 2016, Staples stores in the Alberta Capital Region raised $144,526.81 at the registers in support of Tools for School.
2016 Program Sponsors
Thank you to our Tools for School sponsors for their continued commitment to improving lives in the Alberta Capital Region.
2016 Community Partners
Community Partners play an integral role in the Tools for School program by distributing backpacks to children and families in need throughout the Alberta Capital Region.
If you are interested in supporting or sponsoring Tools for School, please contact Jenn Dermott, Program Coordinator, United Way of the Alberta Capital Region, 780.990.1000 or jdermott@myunitedway.ca.